There seem to be far more connections between the world of rap and the World Wrestling Entertainment organization than really makes sense, but let's not complain.
It leads to the enjoyably chaotic interactions we've all come to expect on Twitter, like this bizarre feud between Soulja Boy and WWE's Randy Orton.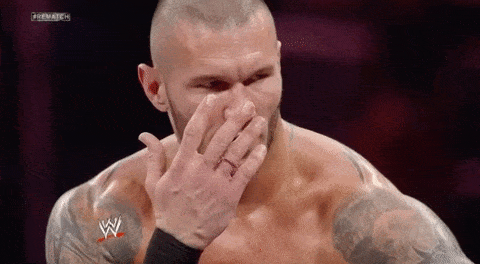 It all started when Soulja Boy decided to compare the rap game to wrestling, saying it was "faker than WWE."
People used to pretend that the WWE was "real" in the sense that it wasn't a choreographed fight, but nowadays wrestlers admit the showdowns are planned. What they want credit for is the work they do to put on such an entertaining show.
Retribution wrestler T-Bar saw this comparison and got pissed.
"Does the rap game take years off your life and leave you with countless injuries and debilitating pain?" he replied. "Oh well maybe just stick to super soaking hoes or whatever it is you did 15 years ago."
This only made Soulja Boy laugh-cry emoji everywhere:
Randy Orton stepped up to defend his WWE brother and the good name of his sport.
"Fake? Dare this prick to step up," wrote Orton. "He don't like movies? Consider us actors that do stunts, without pads 200 days a year and don't bitch when we get surgically repaired and come right back. Consider us 100 times tougher then anyone you've come across."
This was a step too far, and Soulja Boy insinuated he'd take on Orton anytime:
Then Orton claimed Bad Bunny was tougher than Soulja Boy, another fun detour in the argument, which got him really riled up:
Then Bow Wow jumped in, and he seemed to be on Soulja Boy's side despite the fact that he has announced his intentions of starting a new career with the WWE:
But maybe it's all jokes?
It's important to maintain a positive relationship with future colleagues, Bow Wow.