Beyoncé is truly a queen, but did you know she's been the queen of Halloween costumes for years? The recording artist loves sharing her spooky season looks and she (almost) always nails them.
Beyoncé has a history of dabbling in different styles and fashions and has even created her own alter ego, so it's no surprise she slays Halloween too.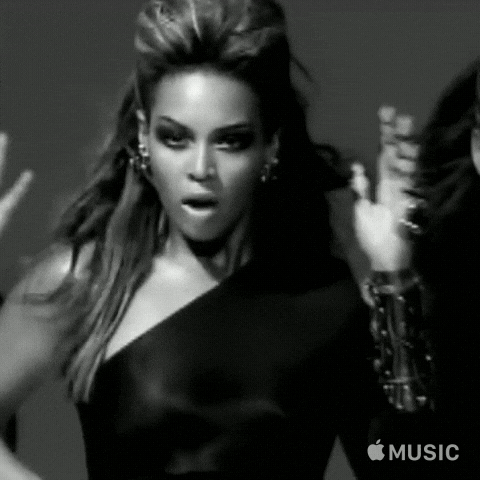 As Beyoncé's career has progressed and her style has evolved, so have her Halloween costumes. She's made a transition from basic or even borderline-store-bought costumes to elaborate family tableaus honoring historical and artistic icons.
Beyoncé's most iconic Halloween looks from the past decade show how her style has evolved.
1. A witch (2007)
Simpler times, simpler costumes.
2. Spider Woman (2009)
Come on, Marvel let's make this happen.
3. Bee-yoncé (2011)
I'm sure the beyhive loved this one.
4. White Rabbit (2012)
Smart, sophisticated, and always on time.
5. Angel (2013)
Baby we can see your halo.
6. Janet Jackson featuring Blue Ivy as Michael Jackson (2014)
This was her first costume with Blue, but the first of many.
7. Bey & Jay got artsy as Frida Kahlo and Jean-Michel Basquiat (2014)
Two modern day recording artists dressed up as two iconic visual artists.
8. Storm (2015)
Peep those contacts!
9. The whole family as characters from Coming To America (2015)
Hopefully they had someone to toss rose petals in her path.
10. Salt-N-Pepa (2016)
Push it real good!
11. Barbie and Ken (2016)
Now let's hop in the dream car and go trick-or-treating.
12. She served several of Lil' Kim's looks (2017)
Although she opted not to do Lil' Kim's iconic purple pasty look.
13. Florence Joyner AKA Flo-Jo (2017)
Beyoncé was made to dress as Flo-Jo.
14. "Phoni" Braxton (2018)
Beyoncé even recreated Braxton's self-titled album cover.
15. Lisa Bonet (2018)
This costume is so good it might even fool Lenny Kravitz.
Can't wait to see Beyoncé's next look!